Watch
Just in case you never saw another work of mine on this subject, I must tell you that I LOVE HIKING. And, many times, hiking implies camping.

I love how, when hiking together, complete strangers become friends.
I've been in two mountain guide schools (but never finished one because I didn't have the money to do so) and when I hear "camping" images like this one pops up in my mind, only with a lot more people in them.

In this image I only included a few types of people I met when hiking:
- the happy couple who always travels together and have many awesome stories and everyone wishes to be like them one day;

- the guy who always makes jokes and somehow gets a little drunk or high even though he knows it's gonna suck the next day when he'll have to wake up very early

;
- the cool person who plays the guitar and has awesome voice and all girls/guys have had a secret crush on him/her at some point

;
- the one who loves to stare at the sky and knows all the constellations and all kids of interesting scientific stuff

;
- those two who always do stuff together and have a lot of fun and everyone wonders why they are not a couple yet

.
The thing in the background is not water, in case it's not clear, they are clouds. I've seen many times the clouds at my feet and I will NEVER get bored with that image. It's just so beautiful to be on the top of the world.

I made this for =
SparklyDest
's EMTC contest: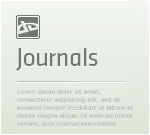 March EMTC! + 11 Entries!:happybounce: I am feeling the need to go be one with nature! :happybounce:

CAMPING

:thumb171881124:

So, winter has almost entirely passed my little corner of the world by. :grump: Don't get me wrong, I hate being uber cold and stuck in due to bad roads....but I still feel a little cheated that we didn't have any really good snows or just freezing days. :shrug: Which means I am looking on to the furture! Spring is right around the corner, warmer weather, spending time outside....and, for some, camping! :dummy: I use to camp a lot when I was younger, but since moving to a much more rural area, I just don't get the chance to anymore. :( And
I do points commissions, prices can be seen on my profile page.